Each year, submissions to the #GenCantPic contest get more creative and endearing. Thank you everyone who took the time to snap a photo (or two or ten!) of their GenCant adventures. This is always my favorite part of GenCant and you made it very special this year.
Without further ado… our three 2017 Photo Contest winners are…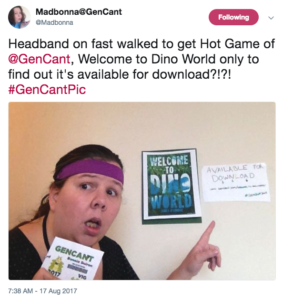 CONGRATS and thank you for your fun entries!
The winners have been contacted.
By no means was this an easy decision. Here are a few other favorites of ours.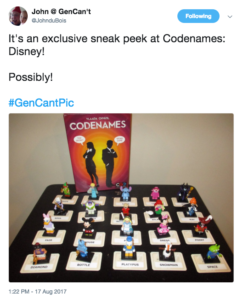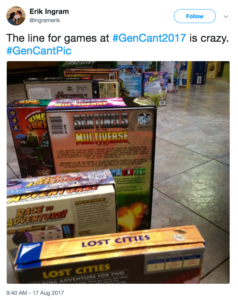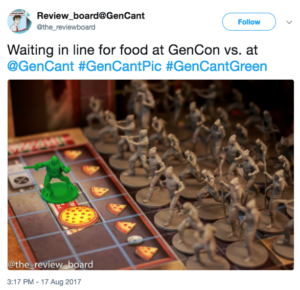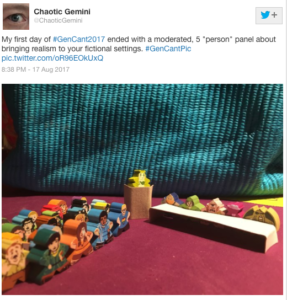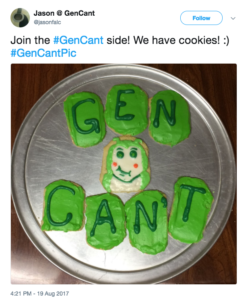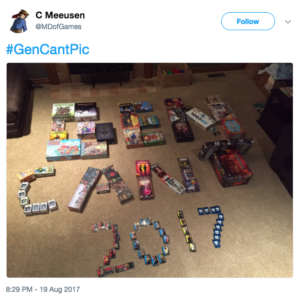 But really – there were so many excellent photos to choose from. Looking through them all, it's clear we had some themes in submissions this year…
Kids and Pets are always big hits
And it was nice to see the GenCanterpillar and some of our shirts pop up in photos!
Thanks to all who showed off their dino parks with their Welcome to Dino World photos!
Of course, it's a delight to see the GenCant gatherings from all around!
And it wouldn't be GenCant if there weren't lots of clever, punny, and silly dioramas and scenes from the GenCant convention center.
We hope you all had fun playing games and snapping photos! Thank you for being the living spirit of GenCant and giving us all something to smile at. I can hardly wait to see how you top it next year!
#GenCant2017 Photo Contest Winners